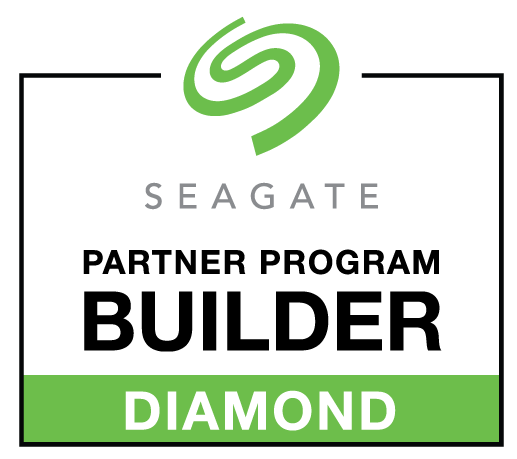 Seagate Nytro X 2U24

Perfect for data center, virtualized workloads, heavy transaction, heavy streaming, and low-latency requirements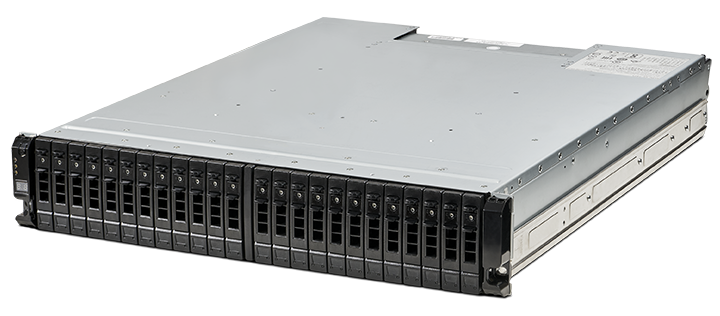 Sorry, this product is no longer available, please contact us for a replacement.
Click here to jump to more pricing!
Overview:
The highest performing, most efficient solutions in the datasphere
Seagate Exos Nytro X 2U24 is the datasphere's affordable all-flash array (AFA) system for critical workloads that demand the highest performance. The datasphere's all-flash array system for critical workloads that demand the highest performance at a starter price. Benefit from components and features that lead the market in super high performance, ultra fast data access, and consistent low latencies.
Performance is Paramount
Customize infrastructures or deploy a fully optimized, end-to-end system. These data center solutions provide unprecedented modularity for limitless data growth.
Product Highlights
Deliver unfettered data access with extremely low 250 microsecond latency.
Ensure data is consistently available with next-gen Seagate ADAPT data protection for up to 95% faster rebuilds than traditional RAID configurations
Easily upgrade capacity and speed with hot-swappable Seagate SSDs
Save time with quick 5-step setup and low maintenance support design
Rely on factory-tested components that are qualified before delivery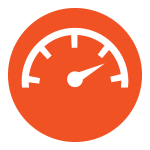 Speed
Highest performance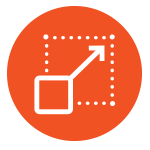 Scalability
Industry-first economics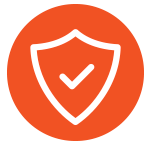 Security
Cybersecurity features
Features:
Consistent High Performance
Get high performance, low latency, and intelligent features at a fraction of the cost of other AFA solutions, with up to 24 super-fast solid state drives (SSD) that can deliver up to 7GB/s sequential read, 5.5GB/s sequential write throughput performance. New firmware ensures performance in every model is fast and access to data is virtually immediate. This Nytro product's dual-redundant controllers enable consistent speed at 320K to 600K IOPS.
Cost-Optimized Architecture
This flexible solution's unique design leverages an ASIC-based architecture to deliver ultra-fast data access and predictable AFA performance at consistent low latencies. Now data centers can eliminate the overhead of expensive processors and dynamic random-access memory (DRAM) for high speed and upgrade to uncompromised flash performance.
Easy to Set Up, Maintain, and Expand
All system components—the enclosure, the controller, the firmware, and the drives—are developed and optimized by our engineers to work together seamlessly. This reduces support calls and eliminates technical learning curves. Modular architecture makes components interchangeable between systems, and upgrades are simple due to common FRUs, PCMs, controllers, and software.
Get Data to Applications Fast and Protect Valuable Assets
This system is full of features that enable extreme cost efficiency, performance, and up to 99.999% data availability. Parallel architecture, multi-core processing, data replication, and fast streaming capabilities make access to data unfettered, while exclusive Seagate ADAPT data protection technology enables fast and efficient drive rebuilds that virtually eliminate system downtime.
Build In Security at the Foundation of the Data Life Cycle
Protect the most valuable business assets with Seagate Secure™ cybersecurity features and intelligent firmware —such as SFTP, SED support, and administrator access controls—that provide builtin security measures for reliable and safe file access, transfer, and management.
Specifications:
Nytro X 2U24 Specifications
4005 Controller Performance
320,000 IOPS @ 1ms latency
7GB/s read throughput
5.5GB/s write throughput
5005 Controller Performance
600,000 IOPS @ 1ms latency
500,000 IOPS @ 250 µs latency
7GB/s read throughput
5.5GB/s write throughput
Expansion BODs
J1224 (2U24)
Maximum of 3 EBODs
Advanced Features
Thin provisioning
Snapshots
Asynchronous replication
High-Availability Features
Redundant hot-swap controllers
Redundant hot-swap drives, fans, power
Dual power cords
Hot standby spare
Automatic failover
Multi-path support
Device Support
SAS SSD
Data Protection
Seagate ADAPT
RAID levels supported: 0, 1, 3, 5, 6, 10, and 50
System Configuration (24, 2.5-in devices)
91TB max
With 3 EBODs: 364TB (based on 3.8TB SSDs)
Physical
Height: 87.9mm / 3.46 in
Width: 443mm / 17.44 in
Depth: 630mm / 24.8 in
Width w/ear mounts: 483mm / 19.01 in
Weight: 17kg / 38 lb
Weight (with drives): 30kg / 66 lb
Hosts
External Ports
8 per system
Fibre Channel Models
Host speed: 16Gb/s, 8Gb/s Fibre Channel
Interface type: SFP+
iSCSI Models
Host speed: 10Gb/s, 1Gb/s iSCSI
Interface type: SFP+
SAS Models
Host speed: 12Gb/s, 6Gb/s SAS
Interface type: HD Mini-SAS
System Configuration
System Memory
16GB per system (4005), 32GB per system (5005)
Volumes per System
1024
Cache
Mirrored cache: Yes
Supercapacitor cache backup: Yes
Cache backup to flash: Yes – nonvolatile
Management
Interface Types
10/100/1000 Ethernet, Mini USB
Protocols Supported
SNMP, SSL, SSH, SMTP, HTTP(S)
Management Consoles
Web GUI, CLI
Management Software
Seagate Systems storage management console
Remote diagnostics
Nondisruptive updates
Volume expansion
Power Requirements—AC Input
Input Power Requirements
100V-240V AC 50Hz/60Hz (346W maximum continuous)
Heat Dissipation
1181 BTUs/hour
Gold-rated power supplies
Environmental Requirements
Operating/Nonoperating Altitude
RBOD: 5°C to 35°C (41°F to 95°F), EBOD: 5°C to 40°C (41°F to 104°F) / –40°C to +70°C (–40°F to +158°F)
Operating/Nonoperating Humidity
20% to 80% noncondensing / 5% to 100% noncondensing
Operating/Nonoperating Shock
5.0 Gs, 10ms, half sine pulses (Y-axis) / 30.0 Gs, 10ms, half sine pulses
Operating/Nonoperating Vibration
0.21 Gs rms 5Hz to 500Hz random / 1.04 Gs rms 2Hz to 200Hz random
Standards/Approvals
Safety Certifications
UL 60950-1 (United States)
CAN/CSA-C22.2 No.60950-1-07 (Canada)
EN 60950-1 (European Union)
IEC 60950-1 (International)
CCC (China PRC – CCC Power Supplies)
BIS (India – BIS Power Supplies)
Emissions (EMC)
FCC CFR 47 Part 15 Subpart B Class A (United States)
ICES/NMB-003 Class A (Canada)
EN 55032 Class A, EN 55024, EN 61000-3-2, EN 61000-3-3 (Europe)
AS/NZS CISPR 32 Class A (Australia/New Zealand)
VCCI Class A (Japan)
KN 32 Class A/KN 35 (S. Korea)
CNS 13438 Class A (Taiwan)
Harmonics
EN 61000-3-2 (EU)
Flicker
EN 61000-3-3 (EU)
Immunity
EN 55024 (EU)
KN 24/KN 35 (S. Korea)
Environmental Standards
The RoHS Directive (2011/65/EU)
The WEEE Directive (2012/19/EU)
The REACH Directive (EC/1907/2006)
The Batteries Directive (2006/66/EC)
Standard Marks/Approvals
Australia/New Zealand (RCM), Canada (cUL/ICES/NMB-003 Class A), China (CCC – PSU only), European Union (CE), Japan (VCCI), South Korea (KC), Taiwan (BSMI), United States (FCC/UL)
Pricing Notes:
Pricing and product availability subject to change without notice.