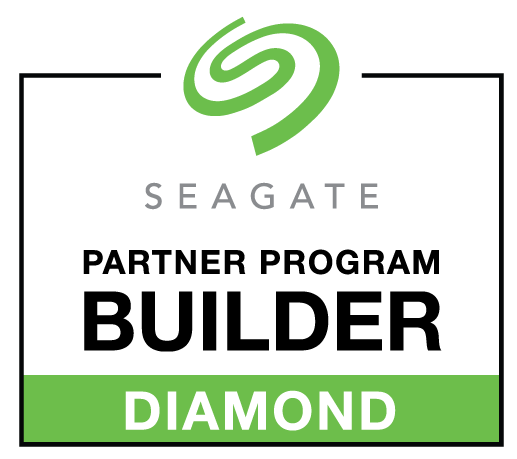 Seagate Exos 10E2400 2.5-Inch Internal 512n SAS Enterprise Hard Drive

Perfect for mission-critical server and storage arrays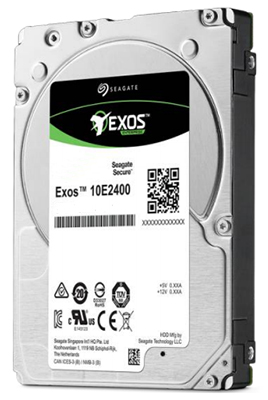 Seagate Products
Seagate Exos 10E2400 2.5-Inch Enterprise Hard Drives - 512n SAS
Seagate Exos 10E2400 2.5-Inch Internal 512n SAS Enterprise Hard Drive - 600 GB
#ST600MM0009
Get a Quote!
Seagate Exos 10E2400 2.5-Inch Internal 512n SAS Enterprise Hard Drive - 1.2 TB
#ST1200MM0009
Get a Quote!
Seagate Exos 10E2400 2.5-Inch Enterprise Hard Drives - 512n SAS SED
Seagate Exos 10E2400 2.5-Inch Internal 512n SAS SED Enterprise Hard Drive - 600 GB
#ST600MM0039
Get a Quote!
Overview:
Trusted. Efficient. Versatile.
For everything Enterprise storage, there's Exos E—the safest and most powerful way to traverse the datasphere and harness its full potential. Always on and always working, the Exos E series of hard drives is loaded with advanced options for optimal performance, reliability, security and user-definable storage management. Built on generations of industry-defining innovation, Exos E is designed to work and perform consistently in enterprise-class workloads.
The Datasphere's Largest 10K Hard Drive
The Seagate Exos™ 10E2400 enterprise hard drives are the industry's fastest 10KRPM drives, with capacities up to 2.4TB in a 2.5-inch form factor, and intended for traditional data centers where density, power consumption and data integrity are paramount.
Scale up to 2.4TB quickly with Exos 10E2400—the industry's highest capacity hard drive for mission critical applications.* This 2.5-inch 10K-RPM hard drive optimizes data center real estate while keeping pace with growth.
Boost server capacity and performance
Enhanced Caching feature accelerates OLTP, VDI, web server and database applications
The Fast Format™ model can be addressed as 512 emulation and re-serviced to 4K native
Seagate Secure™ capabilities ensure authentic and trusted products from a secure supply chain, available with hardware-based encryption (SED), Instant Secure Erase (ISE), TAA compliance and FIPS 140-2
PowerChoice and RAID Rebuild help to improve storage management
Exos 10E300 drives, perfect for entry-level boot server applications, also available.
Best-Fit Applications
Mission critical servers and external storage arrays
Database and online transaction process (OLTP) applications
Power- and space-constrained data centers Green IT and drive-retirement cost reduction initiatives
Compliance and data security initiatives
Migration from 3.5-inch drive systems to next-generation technology
Cost-effective alternative to higherpriced performance solutions
* Formerly Enterprise Performance 10K HDD
** Compared to previous generation of hard drive