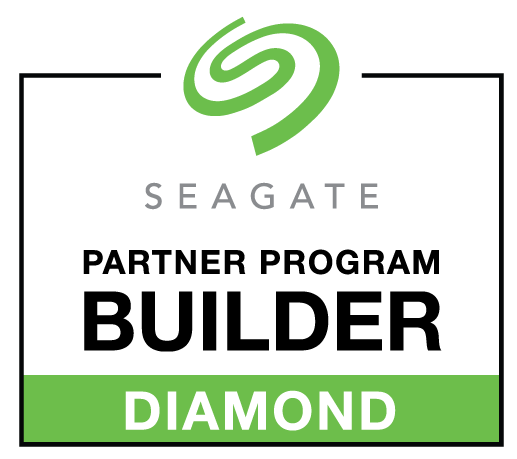 Seagate FireCuda 510 M.2 NVMe Solid State Drives (SSD)

Perfect for upgrading speed and performance for gamers and creatives

Seagate Products
Seagate FireCuda 510 M.2 NVMe SSD
Seagate FireCuda 510 M.2 NVMe SSD - 500 GB
#ZP500GM3A001
Get a Quote!
Seagate FireCuda 510 M.2 NVMe SSD - 1 TB
#ZP1000GM30001
Get a Quote!
Seagate FireCuda 510 M.2 NVMe SSD - 1 TB
#ZP1000GM30011
Get a Quote!
Seagate FireCuda 510 M.2 NVMe SSD - 2 TB
#ZP2000GM30021
Get a Quote!
Overview:
Dominate With Ferocious Speed
Built specifically for professional-level gamers, the Seagate FireCuda 510 SSD brings the intense speeds, lasting endurance, and large capacity needed to accelerate PC storage performance.
Key Advantages
NVMe PCIe Gen3 ×4 interface unleashes the speed of NAND and delivers up to 6× faster performance than SATA SSDs
Blazing-fast sequential read/writes bring faster load times, faster program installations, and faster processing
Ultra-high random read/write IOPS translates to faster program response times and more responsive multiple program multitasking
Enhanced dynamic SLC cache with up to 28GB reserved provides longer bursts of data
1TB and 2TB capacities for the storage of huge files and games without the worry of maxing out your drive or partitioning
M.2 2280 form factor for massive speed and capacity in a compact package for installation in tight spaces, leaving room for other components
Top-tier endurance gives pro-level gamers peace of mind with a 5-year limited warranty and MTBF of 1.8M hours
SeaTools™ SSD enhanced gaming tool with drive management and health monitoring so gamers can tune the drive to their performance needs
Best-Fit Applications
Gaming PC desktops
Gaming PC laptops
High-performance PCs and workstations
Creative professional systems
Features:
Upgrade Your Gaming Experience.
FireCuda 510 SSD was developed and built specifically with the needs of professional-level gamers in mind.
How far could you go with a gaming SSD built for industry-leading speed, superior gaming, sustained abuse, and the lowest latency?


Dominate Your Competition.
Standard drives won't help you level up because they aren't made for the sustained abuse of top-tier gaming.
FireCuda 510 SSD delivers durable speed for the long haul, and comes equipped with a 5-year limited warranty.

Speed Up Your Creativity.
The speed and durability of this drive make it a great solution for creative professionals who need files processed faster.
Sequential read/write speeds can handle multiple video streams writing to the drive, and high IOPS ensure consistently smooth streaming.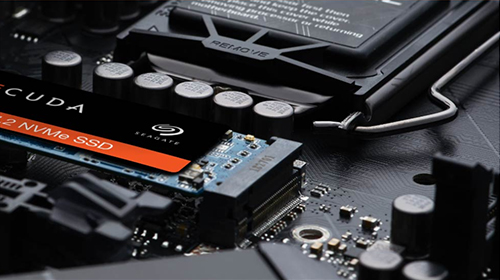 Accelerate Your Gaming Performance.
FireCuda 510 SSD provides the fastest PC gaming storage speeds so you spend less time loading levels and maps, fewer seconds respawning, and reduced stuttering in open-world gaming.
Upgrade to SSD speed for laptops and PCs
Capacities up to 2TB
Slim M.2 2280 form factor
Up to 3450/3200MB/s sequential read/writes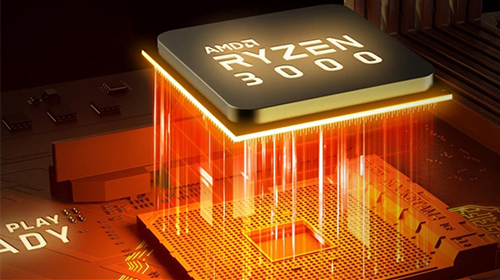 A Winning Duo
Built to amp up the world's best games, FireCuda 510 is out-of-the-box compatible with the latest generation of powerful AMD Ryzen™ processors—which are all about more cores, more cache, more tech, and more I/O.
Pair a 3rd Gen AMD Ryzen Desktop Processor with the FireCuda 510 PCIe NVMe SSD for the ultimate PC gaming combination.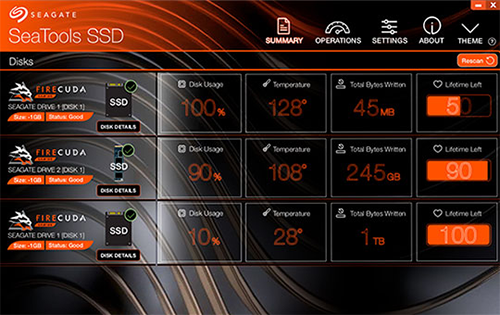 Benefit From SeaTools
SeaTools™ SSD is our free software that tests and analyzes hard drives. It is completely data safe and easily installs on your system.
Features include:
Drive health monitoring
Drive performance monitoring
Firmware and software updates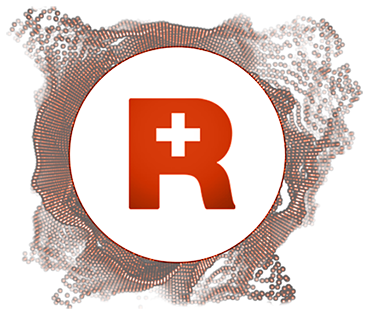 Insure Your Drive
A Rescue Data Recovery Services plan is available for purchase when you register your FireCuda drive.1 You'll have access to a global team of world-class data recovery experts in case of unexpected data loss.
1 Rescue Data Recovery Services plans are not available in all countries. Please contact your Seagate sales representative for further details.
Specifications:
Specifications
2TB
1TB
Standard Model (TCG Pyrite)
ZP2000GM30001
ZP1000GM30001
Features
Interface
PCIe G3 ×4, NVMe 1.3
PCIe G3 ×4, NVMe 1.3
NAND Flash Memory
3D TLC
3D TLC
Form Factor
M.2 2280-D2
M.2 2280-D2
Performance
Sequential Read (Max, MB/s), 128KB1
3450
3450
Sequential Write (Max, MB/s), 128KB1
3200
3200
Random Read (Max, IOPS), 4KB QD32 T81
485,000
620,000
Random Write (Max, IOPS), 4KB QD32 T81
600,000
600,000
Endurance/Reliability
Total Bytes Written (TB)
2600
1300
Mean Time Between Failures (MTBF, hours)
1,800,000
1,800,000
Limited Warranty (years)
5
5
Power Management
Active Power, Average (W)
6.0
5.3
Idle Power, Average (mW)
26
20
Low Power L1.2 mode (mW)
2
2
Environmental/Temperature
Temperature, Operating Internal (°C)
0 to 70°C
0 to 70°C
Temperature, Nonoperating (°C)
–40 to 85°C
–40 to 85°C
Shock, Nonoperating: 0.5ms (Gs)
1500
1500
Physical
Height (mm)
80.15mm
80.15mm
Width (mm)
22.15mm
22.15mm
Depth (mm)
3.58mm
3.58mm
Weight (g)
8.3g
8.1g
Special Features
TRIM
Yes
Yes
S.M.A.R.T.
Yes
Yes
Halogen Free
Yes
Yes
RoHS Compliance
Yes
Yes
System Requirements
System Requirements
M.2 (M key) slot, PCIe G3 ×4 interface, Windows 10, Windows 8.1 or Windows 7, Linux
1 Fresh out of box (FOB) performance obtained on newly formatted drive. Performance may vary based on SSD's firmware version, system hardware, and configuration. Performance based on CrystalDiskMark v.5.2.1 ×64 on Windows 10 host.