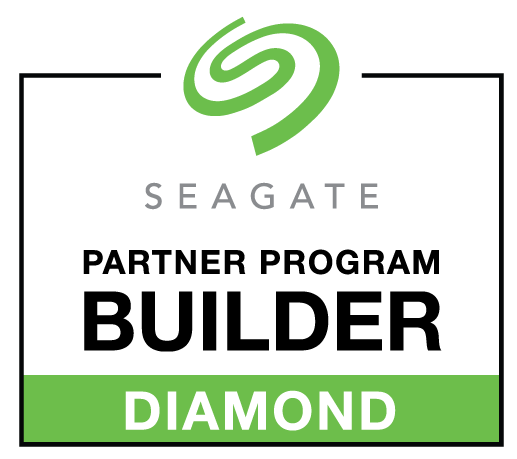 Seagate Exos X12 3.5-Inch Internal 512e/4Kn SAS Enterprise Hard Drive

Perfect for storage-intensive workloads, OLTP, Hadoop, Ceph and HPC applications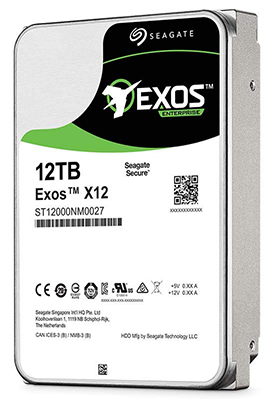 Sorry, this product is no longer available, please contact us for a replacement.
Overview:
Scalable. Responsive. Innovative.
For everything hyperscale, there's Exos X— the most powerful way to access the datasphere and harness the full potential of the cloud. Exos X16, Exos X12, and Exos X10 enterprise hard drives integrate the latest technology in support of a scalable, secure, and reliable cloud data center. Specifically designed to work in highly scalable environments requiring low power consumption and weight, the Exos X series hard drives perform consistently while scaling to meet the stringent TCO requirements of most cloud-based data centers.
Exos X12 Series
Seagate manufactures hard drives that specifically address the needs of the hyperscale storage market. As the flagship of the Seagate X class, the Exos™ X12 enterprise hard drive is the highest-capacity hard drive in the fleet.
Stores up to 10PB in a single 42U rack with helium technology
Advanced Write Caching provides a 20% performance boost*
Up to 21% improvement in IOPS/watt
Customized with PowerChoice™ and RAID Rebuild
550TB/yr—10× the workload rating of desktop drives
Seagate Secure encryption technology
Best-Fit Applications
Hyperscale applications/cloud data centers
Massive scale-out data centers
Big Data applications
High-capacity density RAID storage
Mainstream enterprise external storage arrays
Distributed file systems, including Hadoop and Ceph
Enterprise backup and restore—D2D, virtual tape
Centralized surveillance
* Compared to 8TB competitive product.