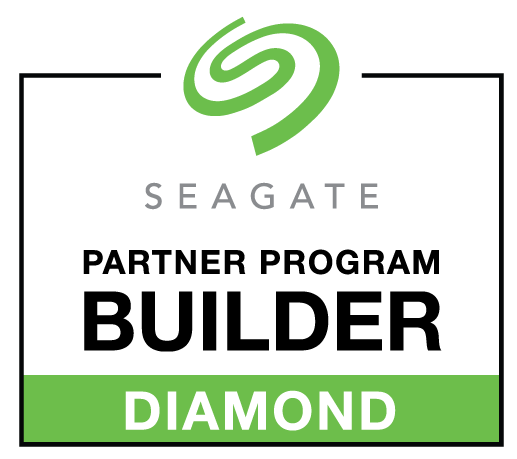 Seagate Exos 7E2 3.5-Inch Internal SATA Enterprise Hard Drive

Perfect for most economical enterprise drive per spindle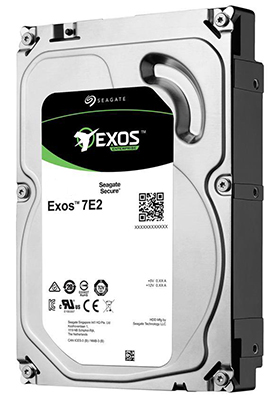 Sorry, this product is no longer available, please contact us for a replacement.
Overview:
Trusted. Efficient. Versatile.
For everything Enterprise storage, there's Exos E—the safest and most powerful way to traverse the datasphere and harness its full potential. Always on and always working, the Exos E series of hard drives is loaded with advanced options for optimal performance, reliability, security and user-definable storage management. Built on generations of industry-defining innovation, Exos E is designed to work and perform consistently in enterprise-class workloads.
Enterprise Durability Within Reach
The Seagate Exos™ 7E2 enterprise hard drives with 1TB and 2TB capacities are specifically designed to address the needs of storing unstructured data cost-effectively. The traditional 512-native format with a 6Gb/s SATA interface ensures easy integration into legacy storage servers and systems.
1TB and 2TB, 3.5-inch Exos 7E2 series enterprise drives are industry-leading hard drives with ninth-generation nearline technology.*
SATA 6Gb/s interface (512 native) for easy integration into 512 native legacy systems
Engineered for reliable 24×7 unstructured data workloads of 550TB/yr
Industry-leading rotational vibration for consistent performance in multi-drive systems
On-demand PowerChoice™ feature enables lower power options
Best-Fit Applications
Legacy mainstream applications requiring 512n block size
Hyperscale applications/cloud data centers with replicated storage
Scale-out data centers and Big Data analytics
High-capacity density RAID storage
Mainstream enterprise external storage arrays (SAN, NAS, DAS)
Distributed file systems, including Hadoop and Ceph
Enterprise backup and restore— D2D, virtual tape
Centralized surveillance
* Formerly Enterprise Capacity 3.5 HDD, version 5.1