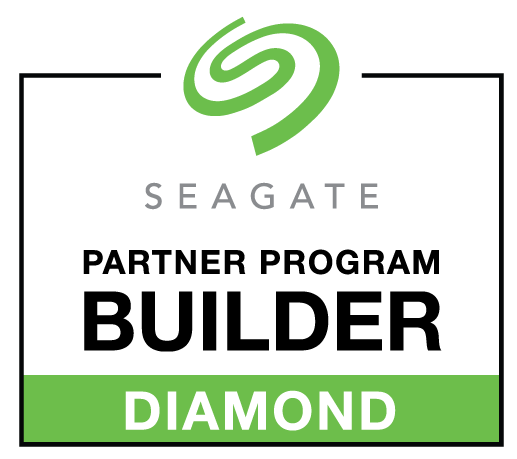 Seagate BarraCuda Pro 3.5-Inch Internal Hard Drive

Perfect for high performance desktop, creative pro desktop applications, gaming, DAS devices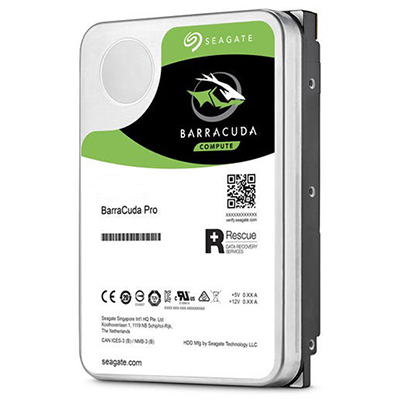 Sorry, this product is no longer available, please contact us for a replacement.
Overview:
Amazing Versatility and Trusted Dependability Meet Incredible Speed
Lightning-fast performance and titanic storage up to 14TB give your desktop or creative professional system the edge you need to be your very best. BarraCuda Pro 3.5-inch drives are also backed by a 5-year limited warranty.
Key Advantages
Highest capacity. Up to 14TB means you get the highest storage capacity available in the 3.5-inch PC class.
Peace of mind. A 5-year limited warranty and 300TB/year workload limit means this drive has your back.
Incredible speed. Delivers 7200-RPM spin speed along with sustained data rates up to 250MB/s and burst data rates of 6Gb/s.
Energy efficient. This drive is one of the lowest-power 3.5-inch drives on the market.
Ultimate protection. Bundled with Seagate Rescue Data Recovery Services, this drive is protected for 2 years against any mechanical, accidental, or natural disaster— with a 90% success rate for in-house recovery.1
History of reliability. For 20+ years, the Barracuda family has had a reputation for complete reliability.
Optimized for creative pros. Designed and tuned for creative applications, these drives feature higher random performance and drive reliability than typical PC compute drives.
Best-Fit Applications
Creative pros systems
Desktop or all-in-one PCs
Home servers
Entry-level direct-attached storage devices (DAS)
1 Registration required to activate.
Features: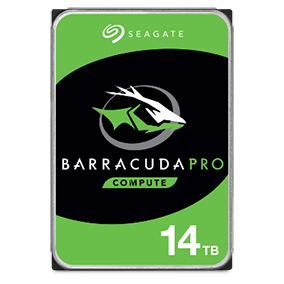 Your Data Deserves the Guardian Series
Seagate has dominated the data storage industry for 40 years.
We understand your unique data storage challenges, and crafted BarraCuda Pro 14TB 3.5-inch desktop hard drives to help you achieve your goals.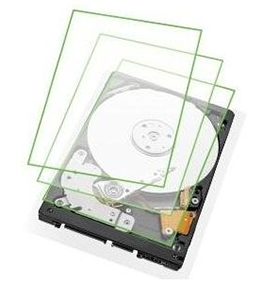 Multi-Tier Caching Technology
Optimized Read and Write Data Flow
All hard drives in the BarraCuda family come equipped with Multi-Tier Caching Technology (MTC). MTC takes your PC to new performance levels so you can load applications and files faster than ever before. BarraCuda delivers improved read and write performance by optimizing data flow with intelligent layers of NAND Flash, DRAM, and media cache technologies.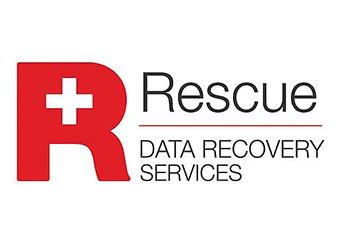 Rescue Data Recovery Plans
Just in Case
Rescue Data Recovery Plans provide peace of mind for creative pros and performance PC users alike. Gain access to experienced data recovery experts who deliver a 95% customer satisfaction rating.
Note: Rescue Data Recovery Plans may require registration.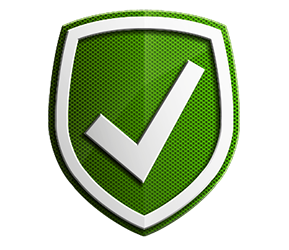 Your Data Matters To Us
Trusted Dependability
The BarraCuda family of reliable hard drives is here to stay, for years to come.
For more than 20 years, Seagate has manufactured and delivered the reliable BarraCuda family of drives BarraCuda. Your positive hard drive experience matters to us, which is why we offer robust limited warranties on all BarraCuda drives.
Multi-Tier Caching Technology:
How Layering an Application's Cache Improves Performance
Modern data storage needs go far beyond just computing. From creative professional environments to desktop systems, Seagate provides solutions for almost any application that requires large volumes of storage. As a leader in NAND, hybrid, SMR and conventional magnetic recording technologies, Seagate applies different levels of caching and media optimization to benefit performance and capacity. Multi-Tier Caching (MTC) Technology brings the highest performance and areal density to a multitude of applications. Each Seagate product is uniquely tailored to meet the performance requirements of a specific use case with the right memory, NAND, and media type and size. This paper explains how MTC Technology works to optimize hard drive performance.
MTC Technology: Key Advantages
Capacity requirements can vary greatly from business to business. While the fastest performance can be achieved using Dynamic Random Access Memory (DRAM) cache, the data in the DRAM is not persistent through power cycles and DRAM is very expensive compared to other media. NAND flash data survives through power cycles but it is still very expensive compared to a magnetic storage medium. Magnetic storage media cache offers good performance at a very low cost. On the downside, media cache takes away overall disk drive capacity from PMR or SMR main store media.
MTC Technology solves this dilemma by using these diverse media components in combination to offer different levels of performance and capacity at varying price points. By carefully tuning firmware with appropriate cache types and sizes, the end user can experience excellent overall system performance. Since the disk drive on-board controller manages the data flow, the operating system and application work seamlessly in executing read/write operations.
MTC Technology is the performance solution for the best daily end user experience.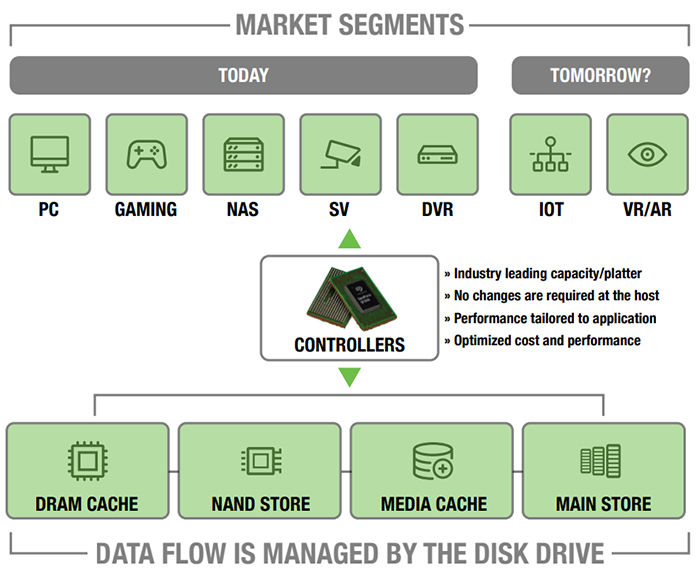 Single-Tier vs. Multi-Tier Caching
Traditional disk drives use single-tier cache to speed up data flow from the host to the magnetic media main store—also known as permanent storage. In this scheme, shown in Figure 2, DRAM serves many purposes. A small DRAM buffers randomly written data and reorders them before writing to the main store. Reducing the number of seeks during a write improves random write performance significantly. During sequential write operations, such as streaming, DRAM helps to minimize fragmented writes by merging writes to disk. DRAM also serves as a read look-ahead cache, which can help certain random read operations. However, due to the limited size of the DRAM, the benefit of the read look-ahead cache is limited.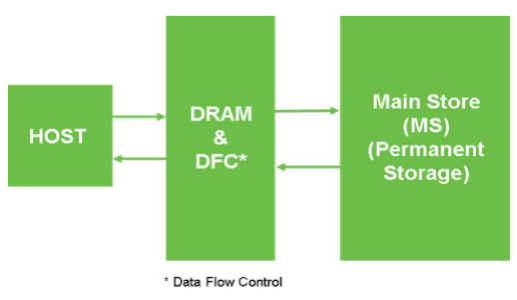 Figure 2. Traditional HDD Caching Data Flow
MTC technology adds various caching layers to further improve both read and write performances. Depending on Seagate's implementation, some or all of the caching tiers can be utilized for a specific product. In data shown in Figure 3, NAND flash and Media cache layers are added to provide additional performance boost. In this example, NAND flash is used to store most-often-read data to increase read performance while media cache is used to merge small block writes. Since the NAND flash size is in the order of gigabytes compared to the hundreds of megabytes found on DRAM, cache hit is higher by order of 100 times. For fragmented write operations, media cache boosts performance as DRAM reaches its limit. Media cache can sustain a near-sequential data rate of up to scores of gigabytes to better handle burst workloads. All user data are protected and moved in and out of the main store storage without host intervention, making the MTC Technology completely transparent to the user.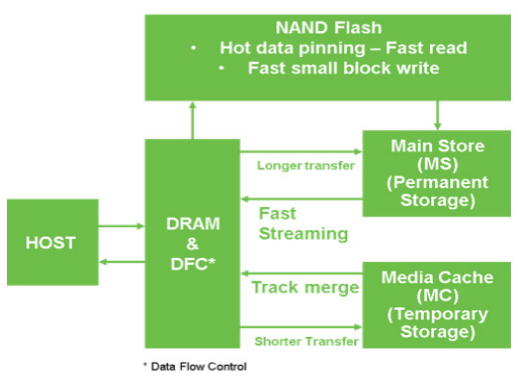 Figure 3. MTC Technology HDD Caching Data Flow
MTC Technology: Understanding the Layers of Performance and Capacity
As each layer of caching has an associated cost per storage unit, it is important to understand the performance metric of each component as well as the practical capacity provided by each component. Figure 4 shows the approximate buffering/storage capacity, performance metric as well as unique performance characteristics of each component. Combination of these components and firmware implementation are used to optimize the performance and capacity requirements for a given application.


Figure 4. Capacity + Performance + Unique Characteristics + Firmware = High-Functioning Storage
Terms and Definitions
MTC Technology (Multi-Tier Caching Technology) – Seagate's trademarked caching scheme which utilizes multiple memory schemes and firmware to optimize data flow to enhance both read and write performance.
PMR – Perpendicular magnetic recording
SMR – Shingled magnetic recording
MC (Media Cache) – A temporary non-user addressable storage on magnetic media used to buffer incoming or outgoing data.
MS (Main Store) – A permanent user addressable storage on magnetic storage. Data can be either storage on PMR or SMR media.
DRAM (Dynamic Random Access Memory) – Volatile memory used to temporarily store data for computing purpose.
NAND Flash – Non-volatile solid state memory used to store bulk data.
MTC Technology Media Cache & Main Store Usage Cases
The usage of media cache and main store based on each application is illustrated in Table 1. Each application has typical data storage usage noted by file size and its inherent workload characteristics by sequential write, sequential read, random write and random read. These file sizes and workload characteristics drive cache size and type requirements. For example, compute environment deals with small files that are written and read randomly on the HDD. This workload is characterized by high likelihood of random write and random read. Media cache and other caching usages can be high, while the main store data storage requirement is fairly low. By contrast, single-drive surveillance applications deal with large files that are highly sequential read and write. This workload doesn't require much media cache to boost performance. It does, however, require lots of main store data storage capacity.

Conclusion
Seagate is committed to delivering storage solutions with the highest performance and capacity available. Unique to the Seagate brand, MTC Technology breaks barriers by leveraging media cache, NAND and DRAM in a variety of hard drives for high-performance workloads. BarraCuda Pro, the essential HDD for creative professionals and high-performance desktops, is an excellent example of a drive that hits a high sequential data rate thanks to MTC Technology. Due to the adaptability and affordability of a MTC Technology approach, individuals and small and medium businesses alike can hone in on the full capabilities of their storage drive—ultimately leading to faster and more efficient workflows.
Specifications:
Specifications
14TB
12TB
12TB
10TB
10TB
Standard Model Number
ST14000DM001
ST12000DM001
ST12000DM0007
ST10000DM001
ST10000DM0004
Bytes per Sector
512
512
512
512
512
Performance
Interface
SATA 6Gb/s
SATA 6Gb/s
SATA 6Gb/s
SATA 6Gb/s
SATA 6Gb/s
SATA Transfer Rates Supported (Gb/s)
6.0/3.0/1.5
6.0/3.0/1.5
6.0/3.0/1.5
6.0/3.0/1.5
6.0/3.0/1.5
Max. Sustained Transfer Rate OD (MB/s)
250MB/s
250MB/s
250MB/s
220MB/s
220MB/s
Cache, Multisegmented (MB)
256
256
256
256
64
Reliability / Data Integrity
Load/Unload Cycles
300,000
300,000
300,000
300,000
300,000
Nonrecoverable Read Errors per Bits Read, Max
1 per 10E15
1 per 10E15
1 per 10E15
1 per 10E15
1 per 10E15
Power-On Hours per Year (24×7)
8760
8760
8760
8760
8760
Data Recovery and Rescue Services
Yes
Yes
Yes
Yes
Yes
Workload Rate Limit (TB/Year)1
300
300
300
300
300
Limited Warranty (years)
5
5
5
5
5
Power Management
Startup Power (A)
2.0
2.0
1.8
2.0
1.8
Operating Mode, Typical (W)
6.9
6.9
7.8
6.9
7.8
Idle Average (W)
4.9W
4.9W
5.0W
4.9W
5.0W
Standby Mode/Sleep Mode, Typical (W)
0.8/0.8
0.8/0.8
0.8/0.8
0.8/0.8
0.8/0.8
Environmental/Temperature
Operating (ambient, min)
0°C
0°C
0°C
0°C
0°C
Operating (drive case, max)
60°C
60°C
60°C
60°C
60°C
Nonoperating (ambient)
-40°C – 70°C
-40°C – 70°C
-40°C – 70°C
-40°C – 70°C
-40°C – 70°C
Halogen Free
Yes
Yes
Yes
Yes
Yes
RoHS Compliance
Yes
Yes
Yes
Yes
Yes
Physical
Height (mm/in, max)
26.11mm/1.028in
26.11mm/1.028in
20.20mm/0.795in
20.20mm/0.795in
26.11mm/1.028in
Width (mm/in, max)
101.85mm/4.010in
101.85mm/4.010in
101.85mm/4.010in
101.85mm/4.010in
101.85mm/4.010in
Depth (mm/in, max)
146.99mm/5.787in
146.99mm/5.787in
146.99mm/5.787in
146.99mm/5.787in
146.99mm/5.787in
Weight (g/lb)
690g/1.521lb
690g/1.521lb
705g/1.55lb
690g/1.521lb
705g/1.55lb
Carton Unit Quantity
20
20
20
20
20
Cartons per Pallet/Cartons per Layer
40 / 8
40 / 8
40 / 8
40 / 8
40 / 8
Specifications
8TB
6TB
4TB
1TB
Standard Model Number
ST8000DM0004
ST6000DM004
ST4000DM006
ST2000DM009
Bytes per Sector
512
512
512
512
Performance
Interface
SATA 6Gb/s
SATA 6Gb/s
SATA 6Gb/s
SATA 6Gb/s
SATA Transfer Rates Supported (Gb/s)
6.0/3.0/1.5
6.0/3.0/1.5
6.0/3.0/1.5
6.0/3.0/1.5
Max. Sustained Transfer Rate OD (MB/s)
220MB/s
220MB/s
220MB/s
220MB/s
Cache, Multisegmented (MB)
256
256
128
128
Reliability / Data Integrity
Load/Unload Cycles
300,000
300,000
300,000
300,000
Nonrecoverable Read Errors per Bits Read, Max
1 per 10E15
1 per 10E15
1 per 10E15
1 per 10E15
Power-On Hours per Year (24×7)
8760
8760
8760
8760
Data Recovery and Rescue Services
Yes
Yes
Yes
Yes
Workload Rate Limit (TB/Year)1
300
300
300
300
Limited Warranty (years)
5
5
5
5
Power Management
Startup Power (A)
1.8
2.0
2.0
2.0
Operating Mode, Typical (W)
6.8
9.0
6.7
6.7
Idle Average (W)
4.4W
7.2W
6.0W
4.5W
Standby Mode/Sleep Mode, Typical (W)
0.8/0.8
0.6/0.6
0.6/0.6
0.8/0.8
Environmental/Temperature
Operating (ambient, min)
0°C
0°C
0°C
0°C
Operating (drive case, max)
60°C
60°C
60°C
60°C
Nonoperating (ambient)
-40°C – 70°C
-40°C – 70°C
-40°C – 70°C
-40°C – 70°C
Halogen Free
Yes
Yes
Yes
Yes
RoHS Compliance
Yes
Yes
Yes
Yes
Physical
Height (mm/in, max)
26.11mm/1.028in
26.11mm/1.028in
26.11mm/1.028in
26.11mm/1.028in
Width (mm/in, max)
101.85mm/4.010in
101.85mm/4.010in
101.85mm/4.010in
101.85mm/4.010in
Depth (mm/in, max)
146.99mm/5.787in
146.99mm/5.787in
146.99mm/5.787in
146.99mm/5.787in
Weight (g/lb)
650g/1.433lb
780g/1.72lb
680g/1.50lb
550g/1.21lb
Carton Unit Quantity
20
20
20
20
Cartons per Pallet/Cartons per Layer
40 / 8
40 / 8
40 / 8
40 / 8
1 BarraCuda Pro drives are designed for always-on workloads of 300TB/year. For higher transaction workloads, see Seagate's enterprise-class drive offerings
Views:
---
---
10TB - 12TB Hard Drive
---
14TB Hard Drive